Our products
Know-how in functional fibres made of lyocell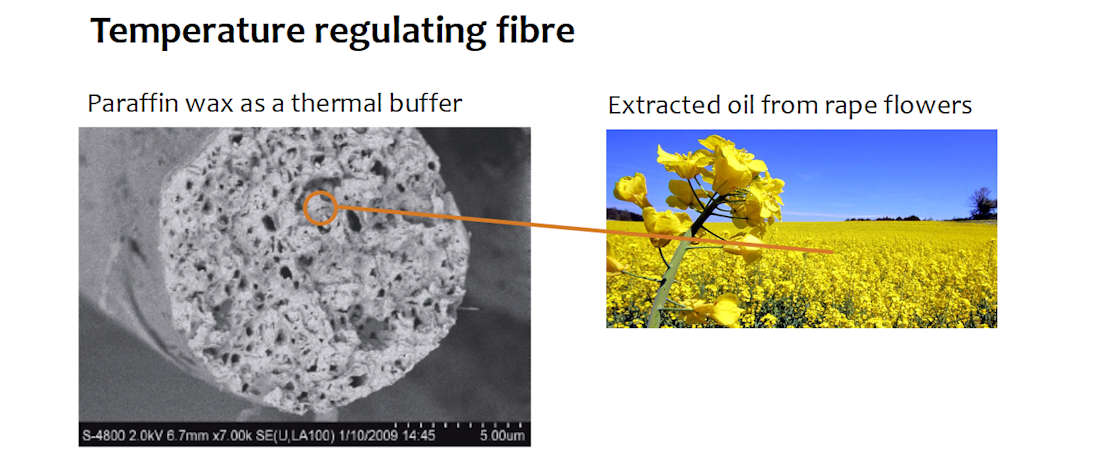 Cell Solution® functional fibres made of lyocell are produced particularly environmentally friendly with the patented ALCERU® procedure. The active substance is directly integrated into the cellulose matrix, imparting a permanent function to the cellulose.
Unlike many synthetic raw materials, the product supplied by our cellulose supplier, Sappi Dissolving Wood Pulp, is produced from a natural and renewable resource. The timber consumption of Saiccor Mill and Ngodwana Mills is comprised primarily of Eucalyptus hardwoods.
Cell Solution® functional lyocell fibres are available for both yarn- and fill purposes
Cell Solution® is a joint venture between TITK (Smartpolymer GmbH) in Germany, the original developer and pantentholder of the liquid filled lycocell fibres, and Cell Solution ApS (Larsen Production ApS) in Denmark.
Please
contact us
if you would like to get more in-depth information about our products or discuss a working relationship.